Fresh Food Where You Need It
Curbside Groceries is a mobile grocery truck delivering high-quality produce, meat, dairy, fish, shelf-stable pantry items and more to locations in Washington, DC's Ward 8 and Prince George's County, Maryland.
Our goal is to bring fresh, affordable food to communities where traditional grocery stores may be hard to reach. No need to a walk a mile to get your groceries anymore – we're coming to your neighborhood.
We accept cash, credit, debit and SNAP/EBT. Come by to get great produce and more at a great price!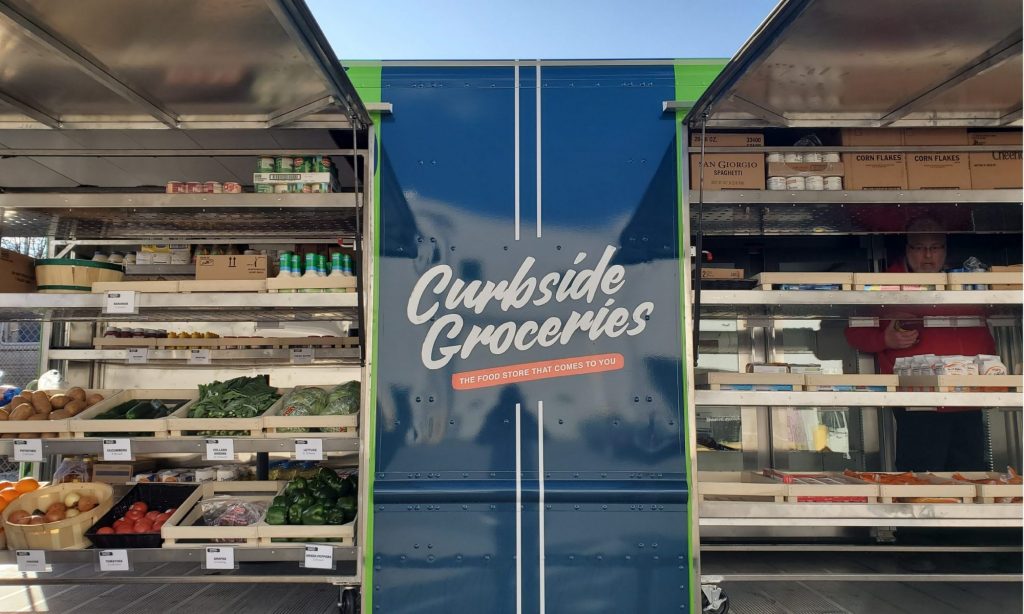 Schedule
Find out when and where we're stopping in your community!